Netflix, Inc. is an American streaming platform and entertainment company . Located in Los Gatos ( California ), the company was founded on August 29, 1997 and a year later it began its activity, offering a DVD rental service through the postal service . 3 Currently, Netflix participates in the production of audiovisual works, from the creation or acquisition of the product to its worldwide distribution.
In 2000, still with DVD rental as the only service, Netflix introduces a personalized recommendation system, based on the rating from one to five stars that its customers made of the material they rented through its Internet site. The continuous improvement of this system —which in 2017 would be changed to a "thumbs up/down" system—, as well as the use of other data that the platform obtains from its clients, known as data mining , is considered the main cause of the problem. company success.
This is the list of most-watched Netflix originals by total hours watched in the first 28 days, broken down by series and movies . These statistics are published by Netflix.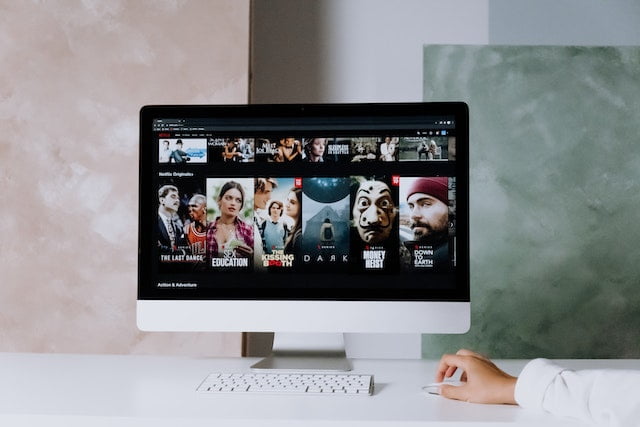 Series
Stranger Things: Season 4 (1,352.07 Million Views)
Bridgerton: Season 2 ( 656.16 Million Views)
Bridgerton: Season 1 (625.49 Million Views)
Stranger Things: Season 3(582.10 Million Views)
Lucifer: Season 5 (569.48 Million Views)
The Witcher: Season 1 ( 541.01 Million Views)
Inventing Anna: Limited Series (511.92 Million Views)
13 Reasons Why: Season 2 (496.12 Million Views)
Ozark: Season 4 (491.07 Million Views)
The Witcher: Season 2 (484.34 Million Views)
Movies
Red Notice (364 Million Views)
Don't Look Up (359 Million Views)
Bird Box (282 Million Views)
The Gray Man (253 Million Views)
The Adam Project (233 Million Views)
Extraction (229 Million Views)
The Unforgivable (214 Million Views)
The Irishman (214 Million Views)
The Kissing Booth 2 (209 Million Views)
6 Underground (205 Million Views)